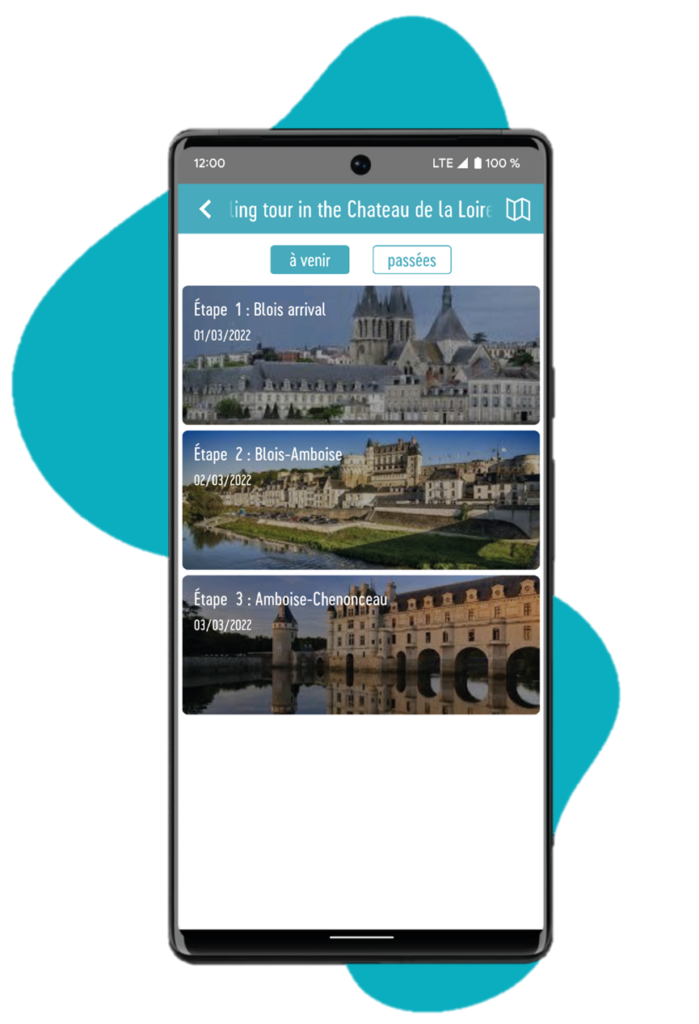 Digital travel diary with day-by-day stages
Organise the activities planned during your stay in the digital travel diary.
PDF version of the travel diary
With the PDF generation tool, you always have the possibility to print a travel book in paper format according to your customers' needs.
Add your partners
Whether it's accommodation, restaurants... add all the establishments you want to suggest to your customers and the application will guide them to these places.
Multilingual
Roadbook for discovery is an application available in French and English, and we have the possibility to add custom languages .